Interoperable software platform for multi-vehicle remote operations
Seamlessly connect vehicles and people with field-proven technology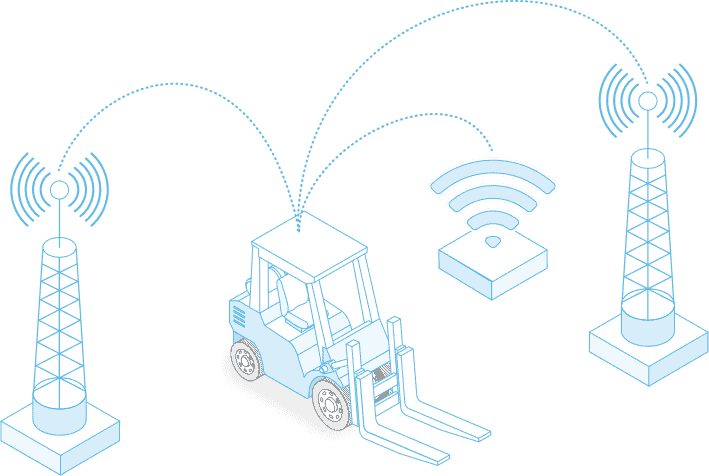 Ultra-low latency, long-range streaming
Remote operation requires ultra-low latency video and sensor streaming, even as vehicles move through volatile network conditions. Phantom's patented software seamlessly aggregates all available networks — including LTE, WiFi, 5G, and more — and dynamically adjusts to network fluctuations in real-time to deliver the best remote operator experience.
Safe and secure by design
As operations shift to remote, robust safety and security functions are vital. Phantom's uncompromising approach, including end-to-end encryption, and SOC-2 and ISO-27001 certification, delivers best-in-class safety and protections for licensing, privacy management, and more.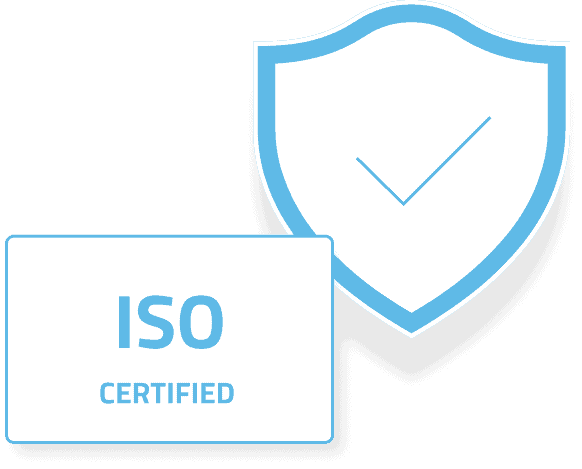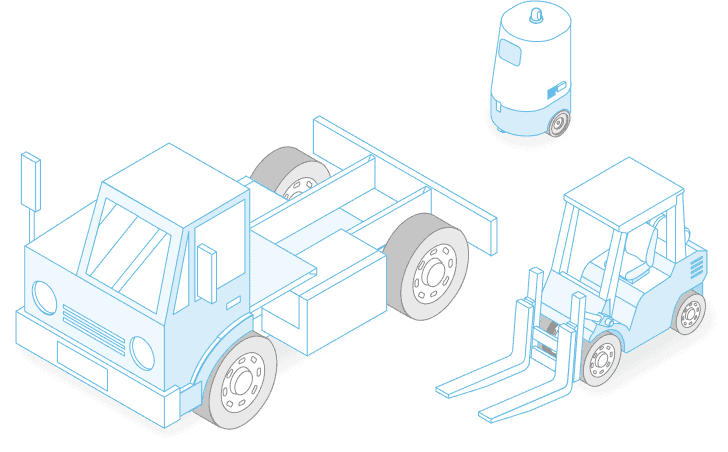 Built for multi-fleet integration & flexibility
Phantom's vehicle-agnostic software integrates with many vehicle types as well as with legacy enterprise data systems and offline workflows. The software is tightly configured to power the full range of remote vehicle use cases — including remote driving, remote assistance, and remote supervision.
One platform, multiple logistics solutions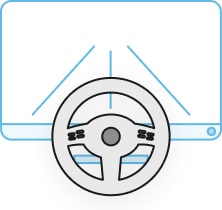 Remotely Operated Forklifts
Enable "digital drivers" to remotely operate forklifts from thousands of miles away.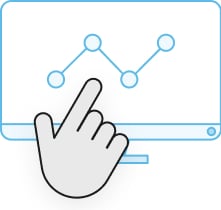 Assisting
Autonomy
Ensure uptime and scalability by remotely resolving edge cases for autonomous vehicles.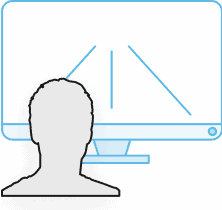 Distanced Driver Training
Remotely onboard and train new drivers anywhere with real-time telepresence.


Drivers can work remotely, too
Solve your labor shortage with end-to-end solutions powered by remote operation
Get to Know Phantom
Hear the Phantom team discuss the benefits of remote operating forklifts in material handling environments.
What Our Customers Are Saying
Having worked with Phantom for multiple years, we've seen firsthand how their technology unlocks new use cases for remote work and accelerates the deployment of automation. Phantom's solutions are a game-changer for the entire logistics industry.

Michael Newcity Chief Innovation Officer of Arcbest & President at Arcbest Technologies

We believe the smarter approach to more efficient warehouse operations marries better engineering and systems with the unique capabilities of our most important resource: people. Remote operation enables us to deploy our technology faster and at scale.

Sid Brown COO of CJ Logistics

Remote operation increases our enterprise-wide operational resilience so we can better serve the needs of our customers now and into the future.

Brant Ring CEO of ConGlobal

Think about warriors who have been wounded on battlefield. They cannot sit on a lift truck and drive it in a warehouse, but with Phantom's technology they can.

Kristi Montgomery VP of Innovation at Kenco Group

As the fastest growing company in industrial trucks worldwide, we're thrilled about this partnership with Phantom Auto because we believe this collaboration will rapidly re-shape the future of material handling. It's partnerships like these that can change industries.

Bill Pedriana CMO Big Joe Forklifts
Get Started Today
Remote operation is just a click away. Reach out now to talk to an expert from our team.
Contact Sales